BayCare Outpatient Imaging Center at Countryside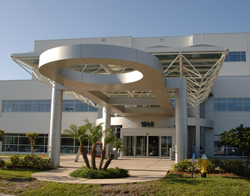 1840 Mease Drive, Suite 103
Safety Harbor, FL 34695
Office: (727) 725-6463
For appointments: 855-269-4333
For more information:
BayCare Imaging Services Locations
Morton Plant Mease has made it more convenient than ever for patients who are busier than ever to get an imaging exam. With our extended hours, patients have easy access to our state-of-the-art MRI, CT, DEXA and other imaging exams. Same day appointments are available for all modalities. At the BayCare Outpatient Imaging Center at Countryside, we combine convenience and quality service with some of the latest imaging technology available anywhere.
Technologies available at this location:
X-ray
Ultrasound
CT
MRI
Breast MRI
Mammography
Nuclear Medicine
PET/CT
DEXA